Contact Chris Frost Chiropractic
We'd love to hear from you! Call us (360) 293-6277
Our Safety Measures
We're honored to be serving the health needs of our community. Our top priority is your health and safety, which is why we've implemented some new protocols when visiting our office.
All appointments must be scheduled, changed and cancelled by phone. Call (360) 293-6277. No walk-in appointments allowed.
Please reschedule your appointment if you have symptoms of COVID-19 or if you have been exposed in the past 14 days.
When you arrive:
– One patient will be allowed in at a time per provider.
– We ask that you wear a face mask to your appointment.
– We have hand sanitizer in the foyer to use prior to entering the lobby.
If you have any questions or would like to schedule or change an appointment, give us a call! We can't wait to serve you again.

Login to our Patient Portal to make an online payment
CONTACT
Chris Frost Chiropractic
1116 17th St
Anacortes, WA 98221
Phone: (360) 293-6277
Fax: (360) 350-5916
Office Hours
M
9:15 – 12:00
1:00 – 6:00
T
9:15 – 12:00
1:00 – 6:00
W
9:15 – 12:00
1:00 – 6:00
T
9:15 – 12:00
1:00 – 6:00
F
9:15 – 12:00
1:00 – 6:00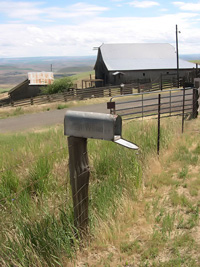 FIND US
We are just two blocks west off of Commercial Avenue.